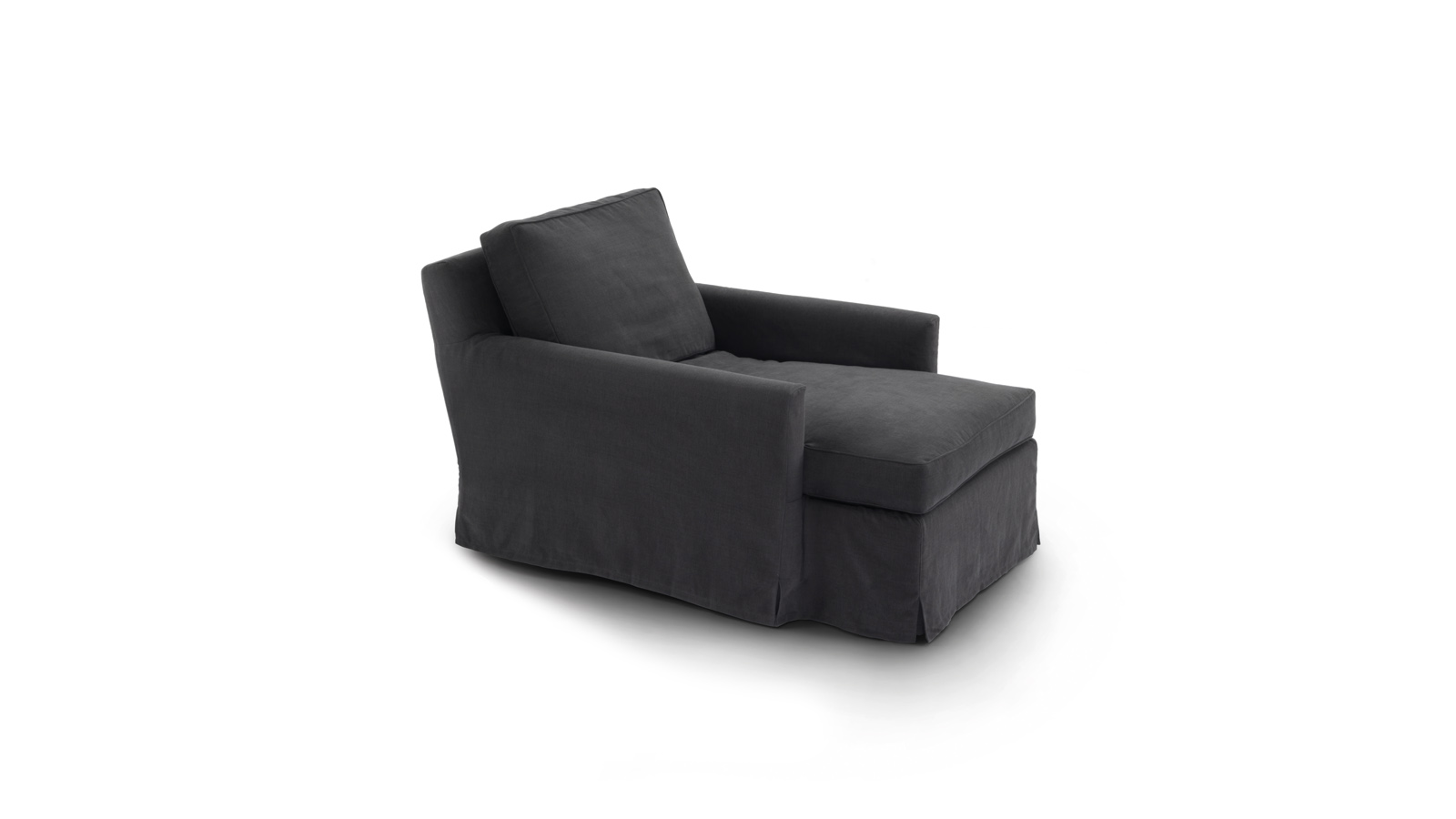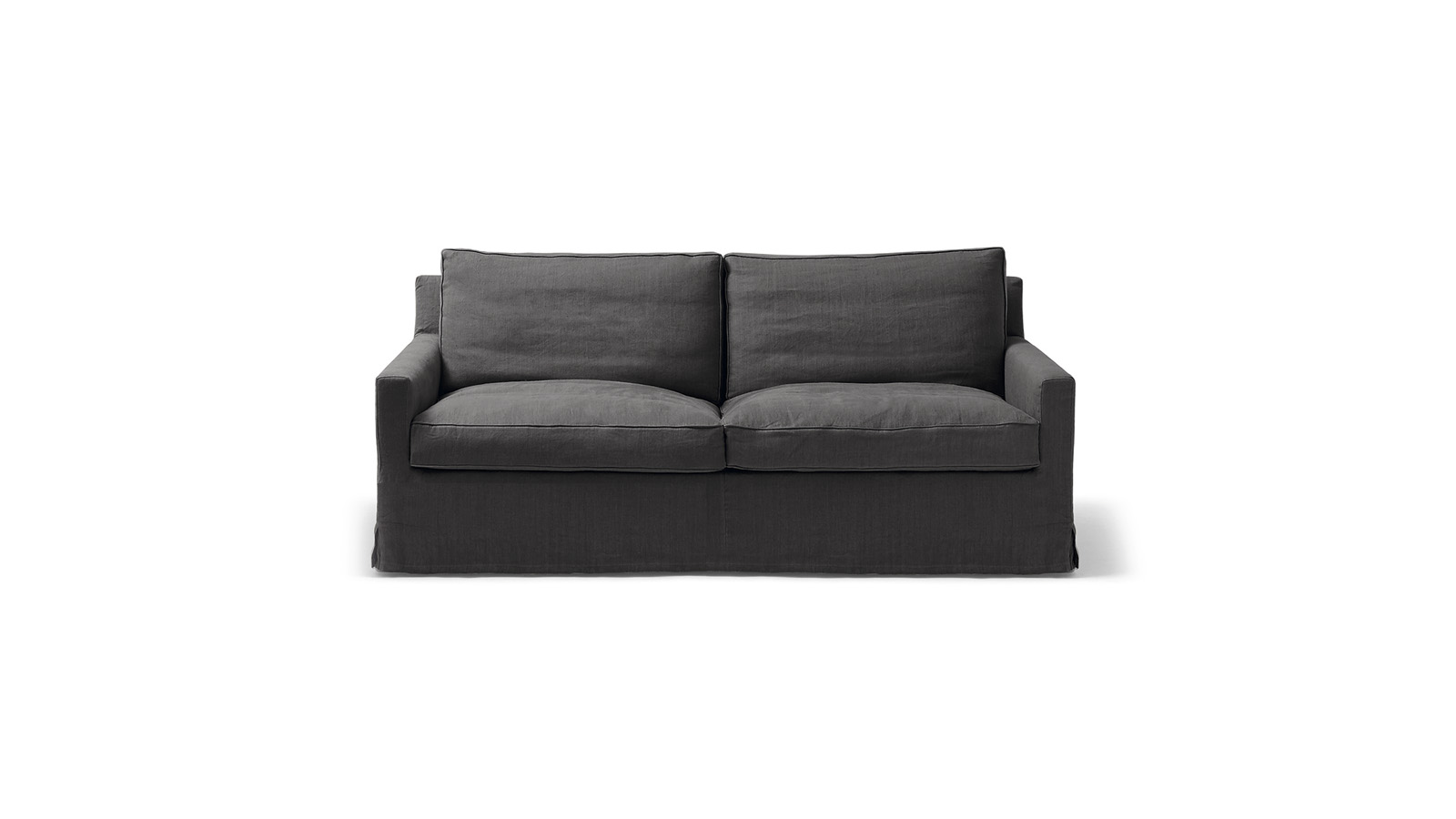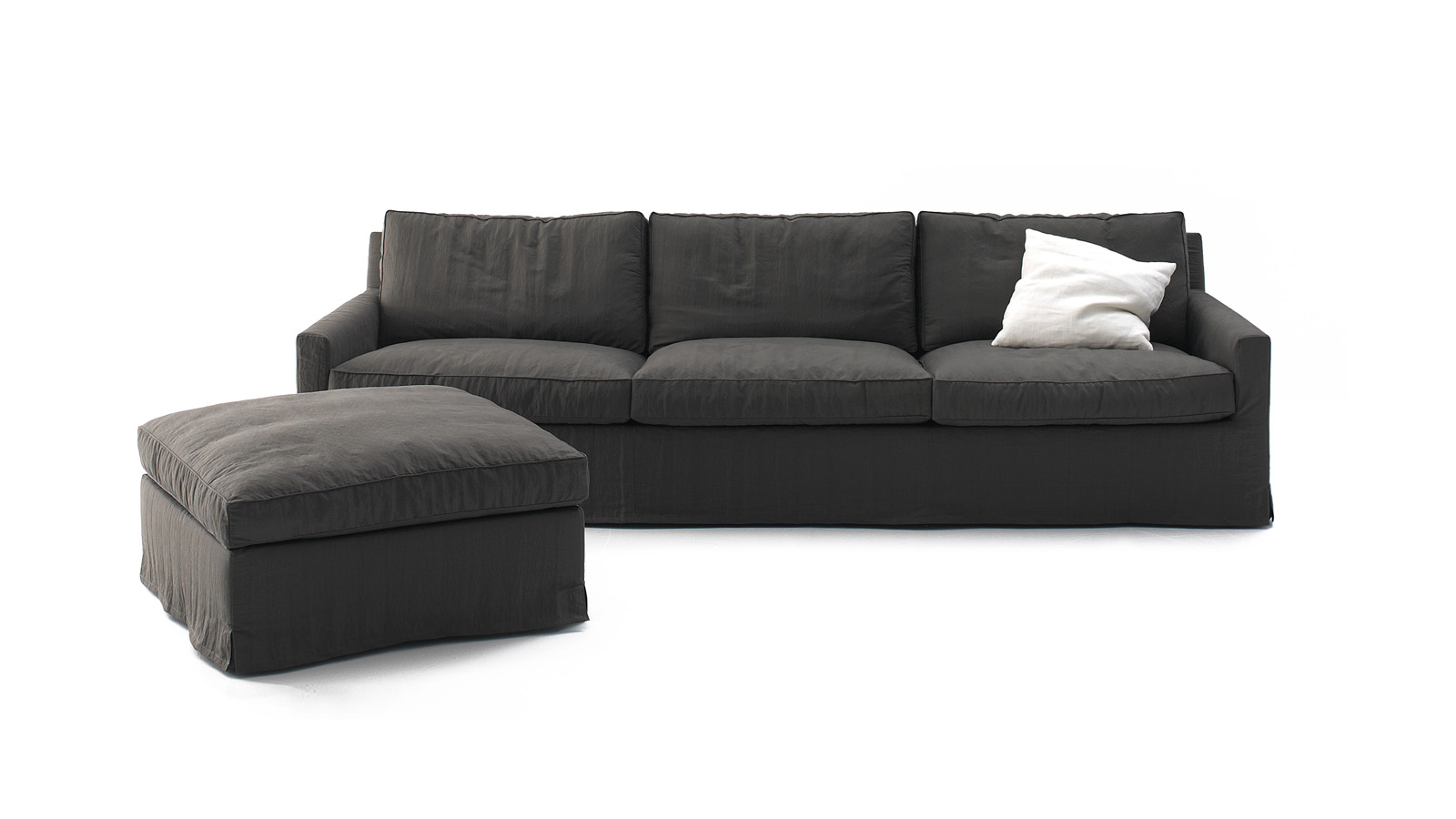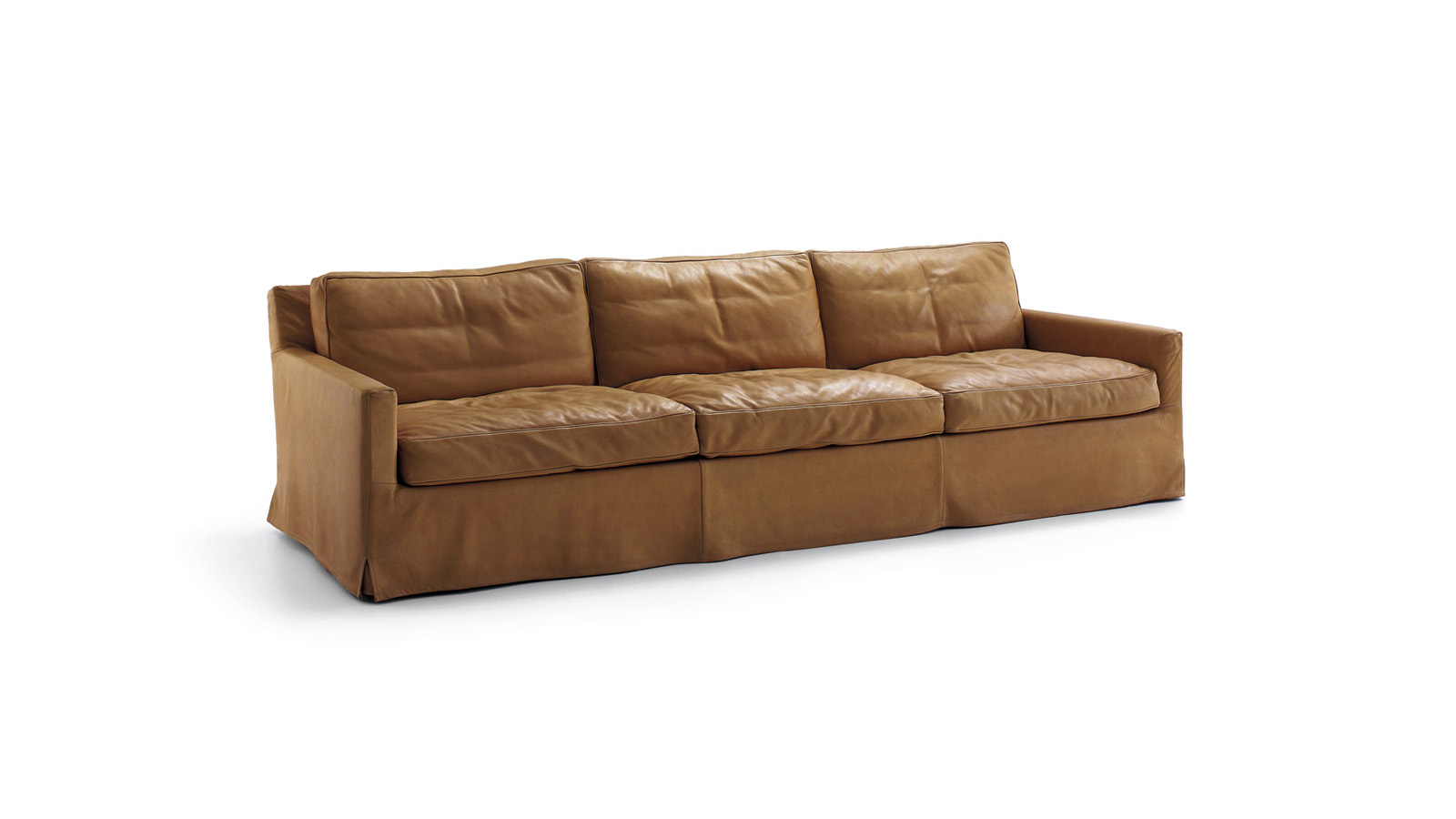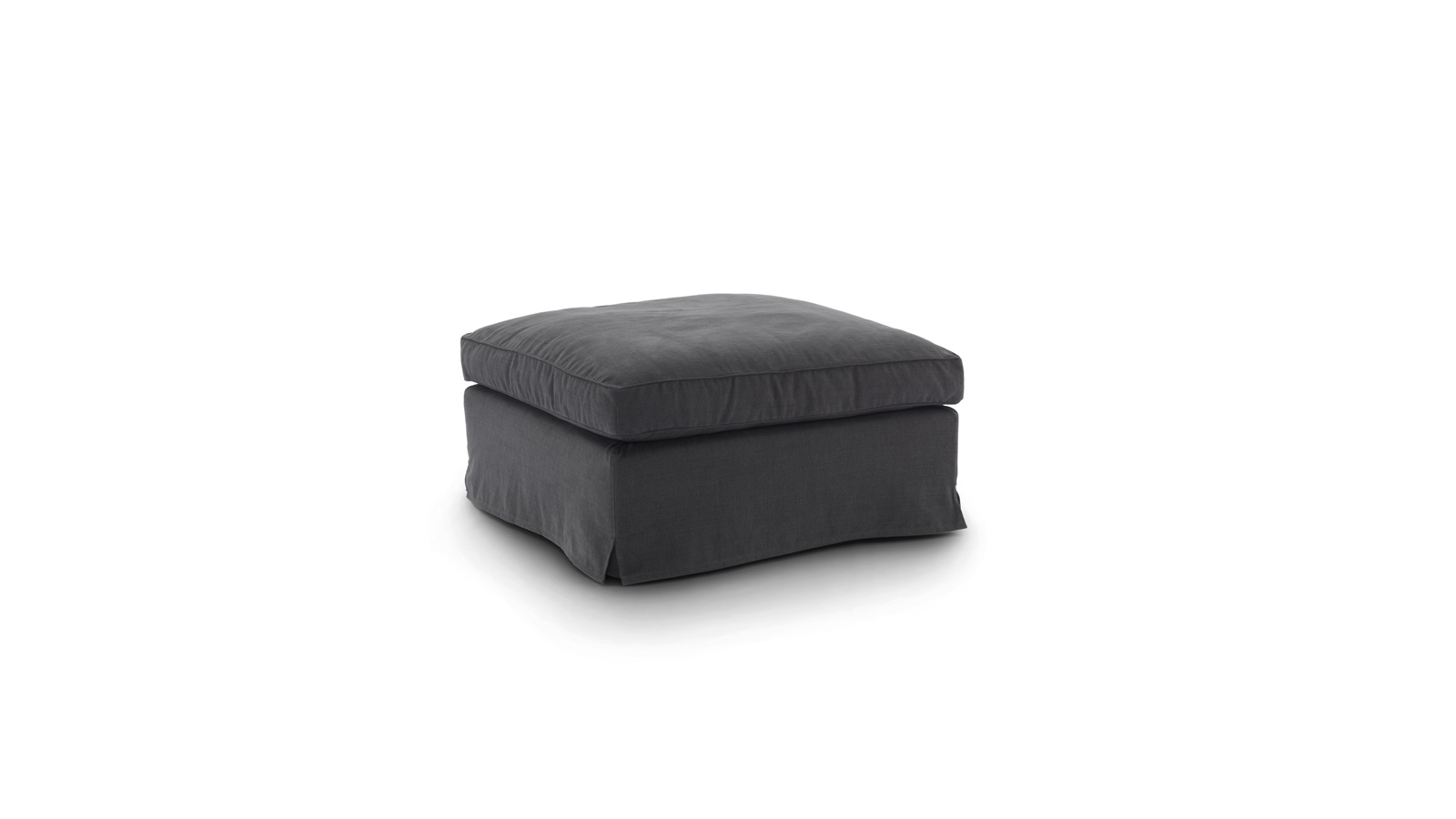 Cousy chaise longue
Designed by Vincent Van Duysen 2006
A sofa with a minimalist and rigorous structure, for a comfortable and, at the same time, decorative effect.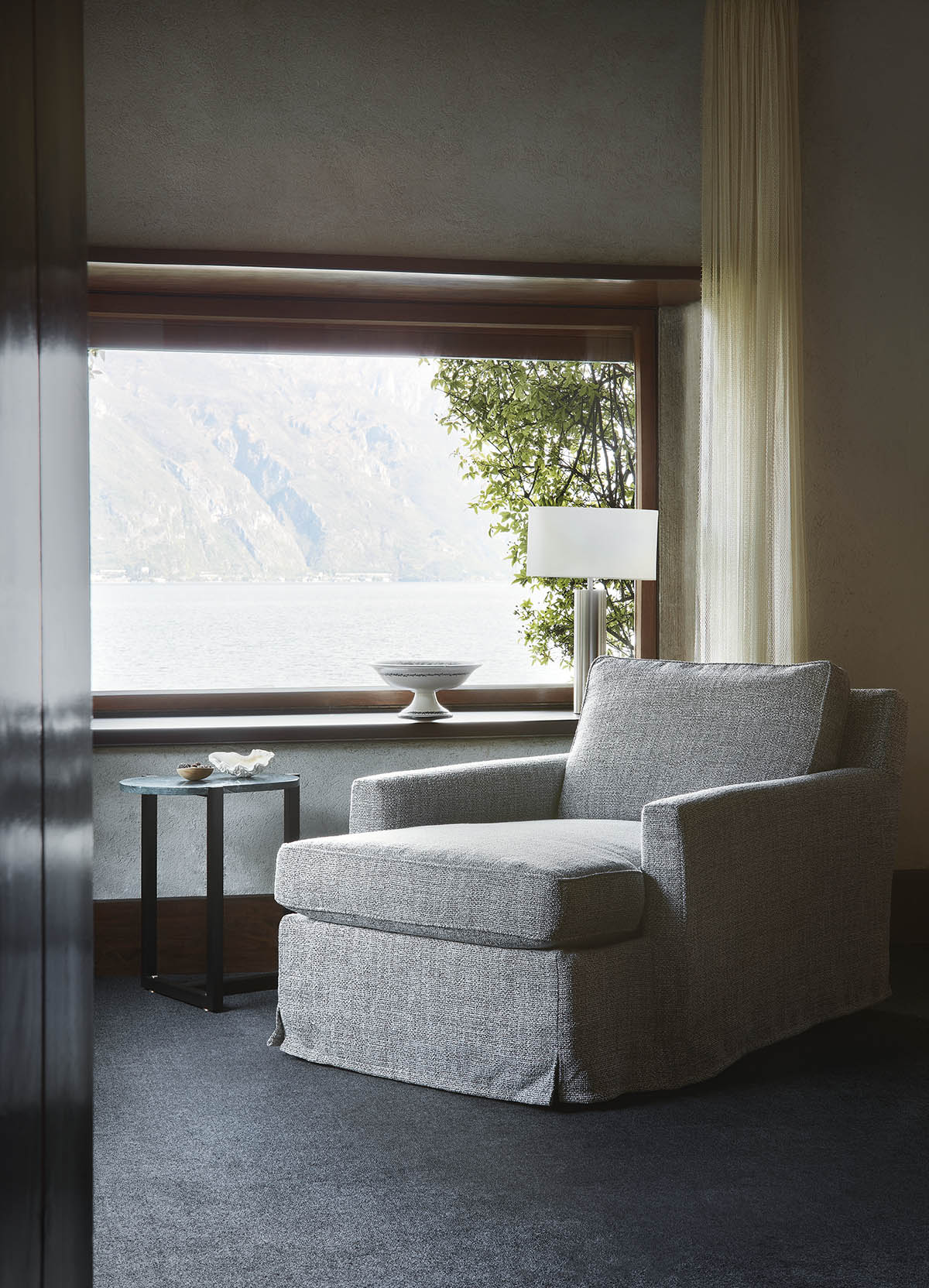 Cousy chaise longue
Designed by Vincent Van Duysen 2006
A sofa with a minimalist and rigorous structure, for a comfortable and, at the same time, decorative effect.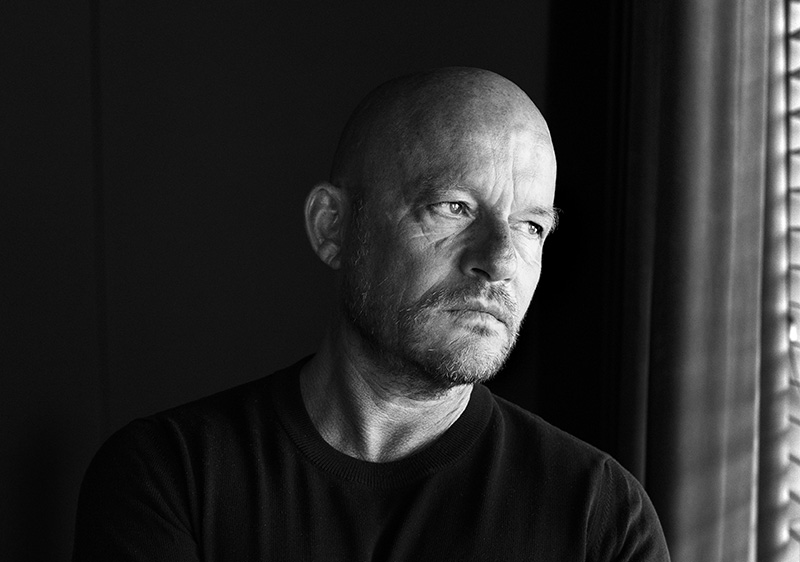 designed by
Vincent Van Duysen
Vincent Van Duysen was born in Lokeren, Belgium, in 1962, and undertook a degree in Architecture at the Higher Institute of Architecture Sint Lucas, Ghent. Between 1986 and 1987 Van Duysen worked in Milan, collaborating with Aldo Cibic – SottsassAssociati, after which, in 1990, he opened his studio in Antwerp, specializing in architecture and interiors. A strong relationship exists between Van Duysen's designs and his architectural projects: he chooses to develop furniture and objects from an architectural perspective, creating spatial relations rather than shapes. A rescaled interpretation of his architectural work, Van Duysen creates pieces that provide a sense of purity and essentialism, yet remaining tactile and grounded. Subsequently, many of the designs refer to essential forms, tradition or well known masterpieces which Van Duysen redefines through a contemporary lens. A balance of form and proportion – without omitting durability, function, and comfort – is critical to the design process. The use of pure and tactile materials results in a clear and timeless design: an architectural language which is not shy of aesthetics, but resists to fashion and trends. Van Duysen embraces these emotional aspects to celebrate 'the art of living'. Van Duysen's work has been published widely – in 2001; an inaugural monograph was published by the Spanish GG Editions. The first monograph 'Complete Works', published by Thames & Hudson in 2010, focused on his multidisciplinary approach, where architecture, interior architecture and design are equally considered. In 2013 the office was approached by the Portuguese publisher A.MAG to release an edition of selected works and again in 2016 by the Japanese magazine A+U. A fifth monograph – again by Thames & Hudson – will document the most recent work, captured by a selection of world-renowned architecture and interior photographers, due for release in 2018.