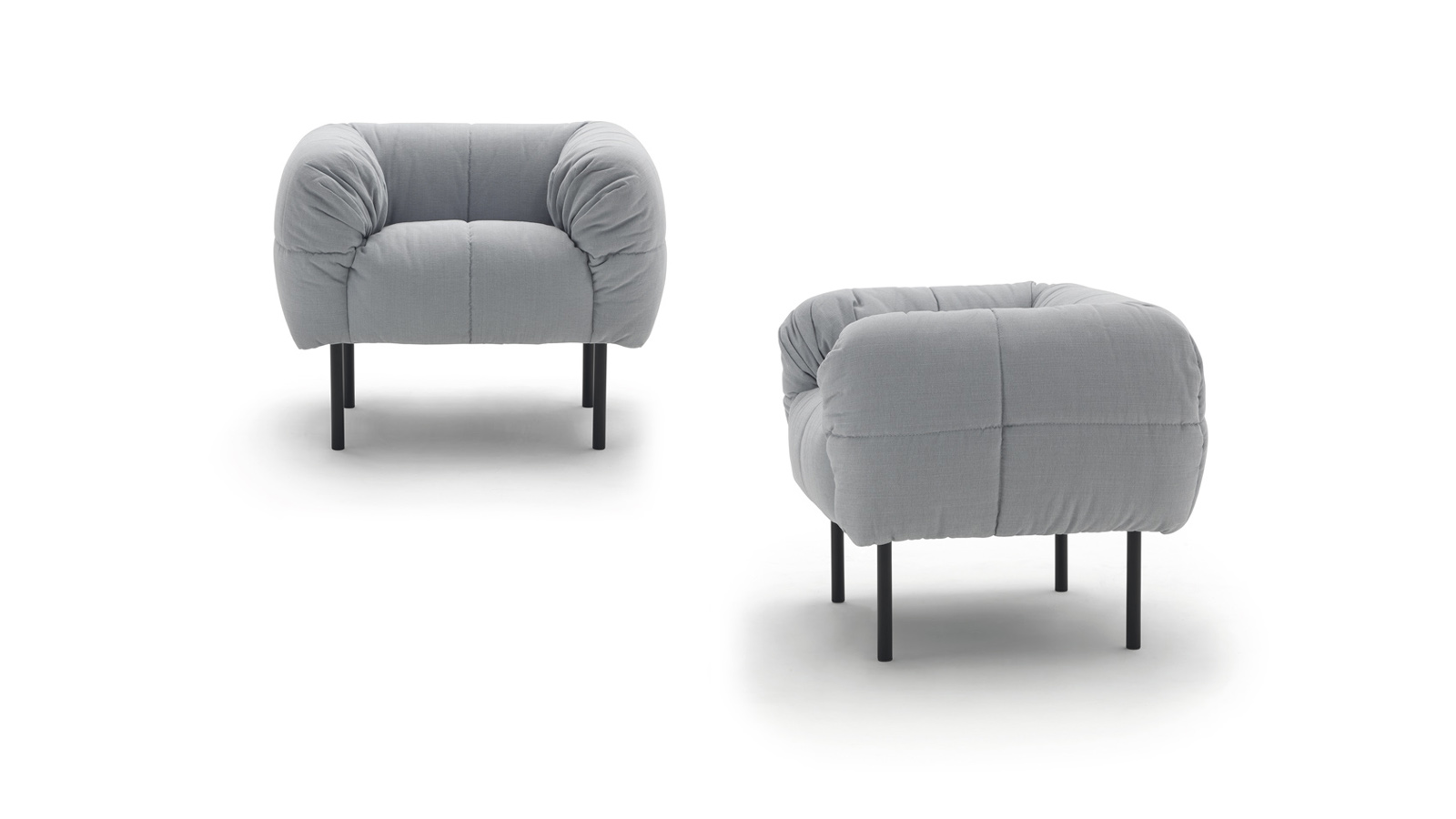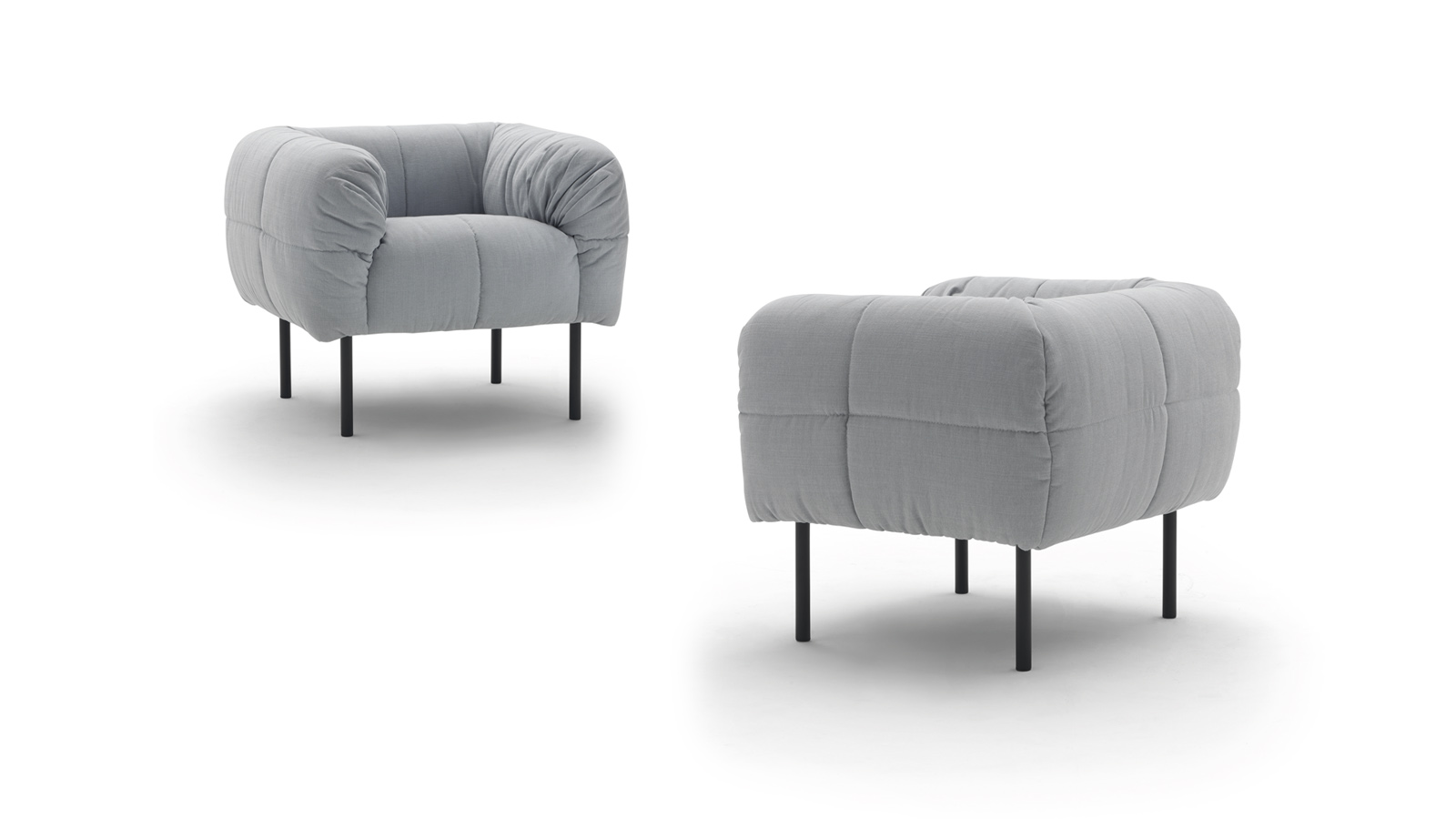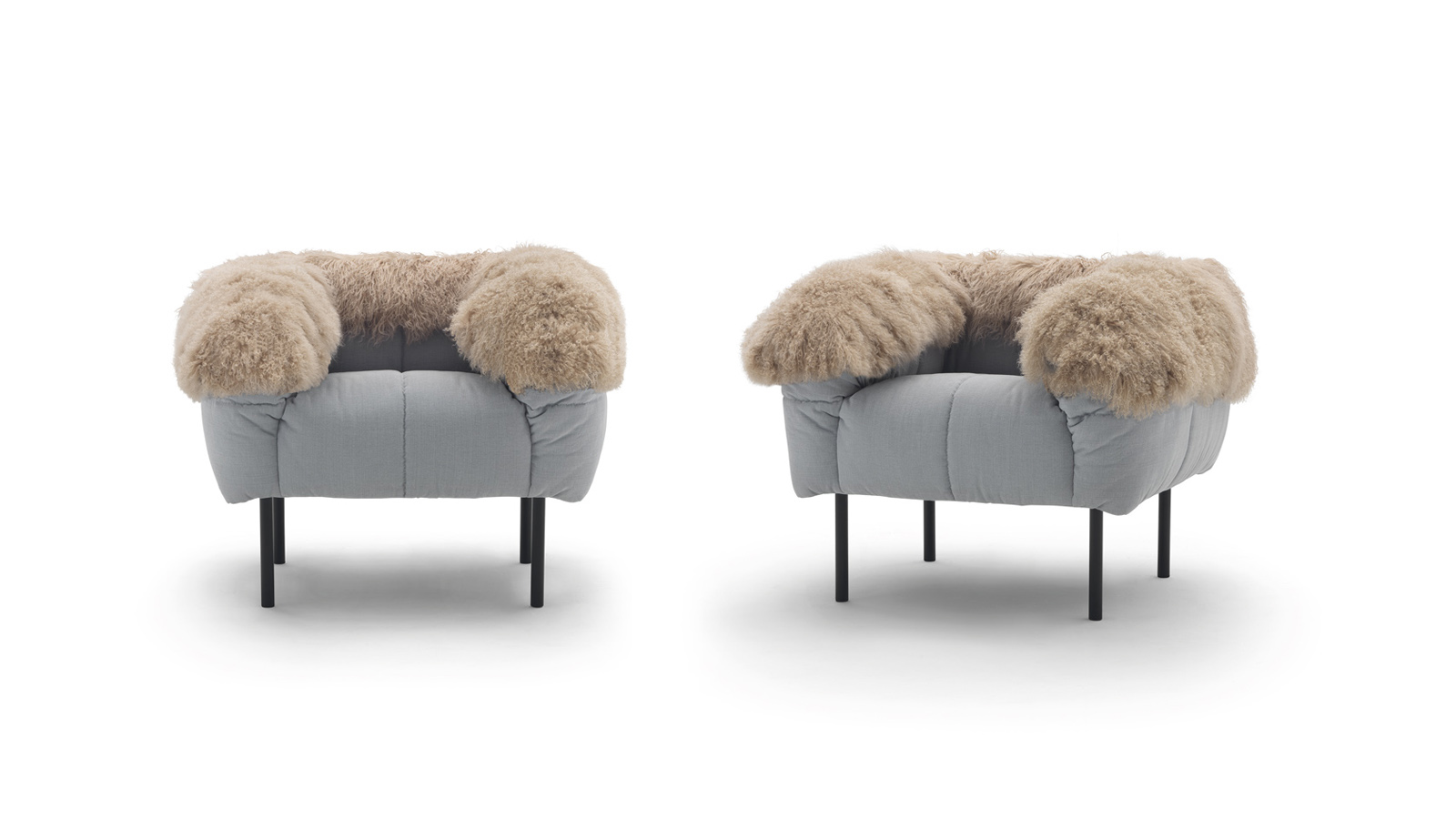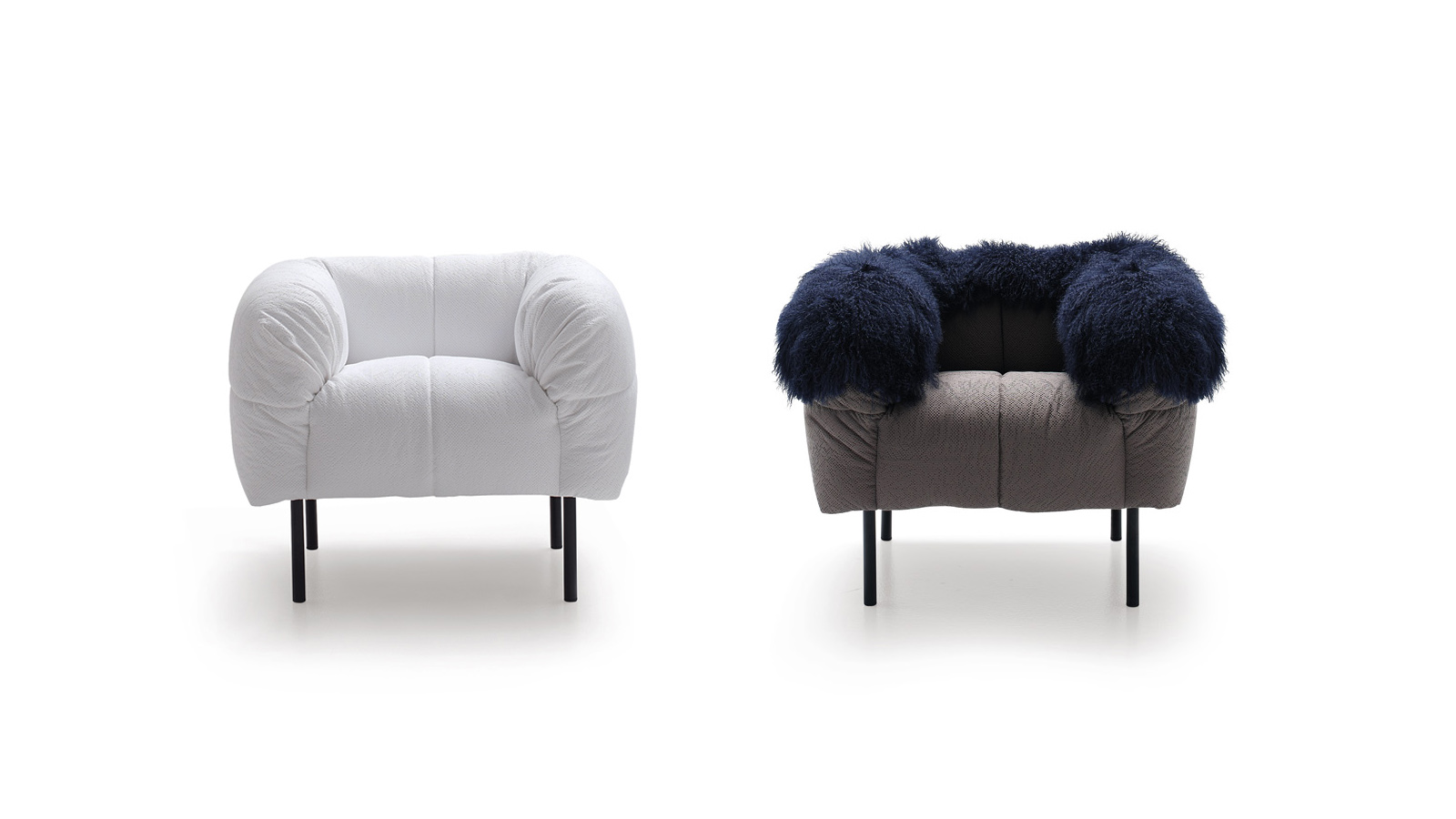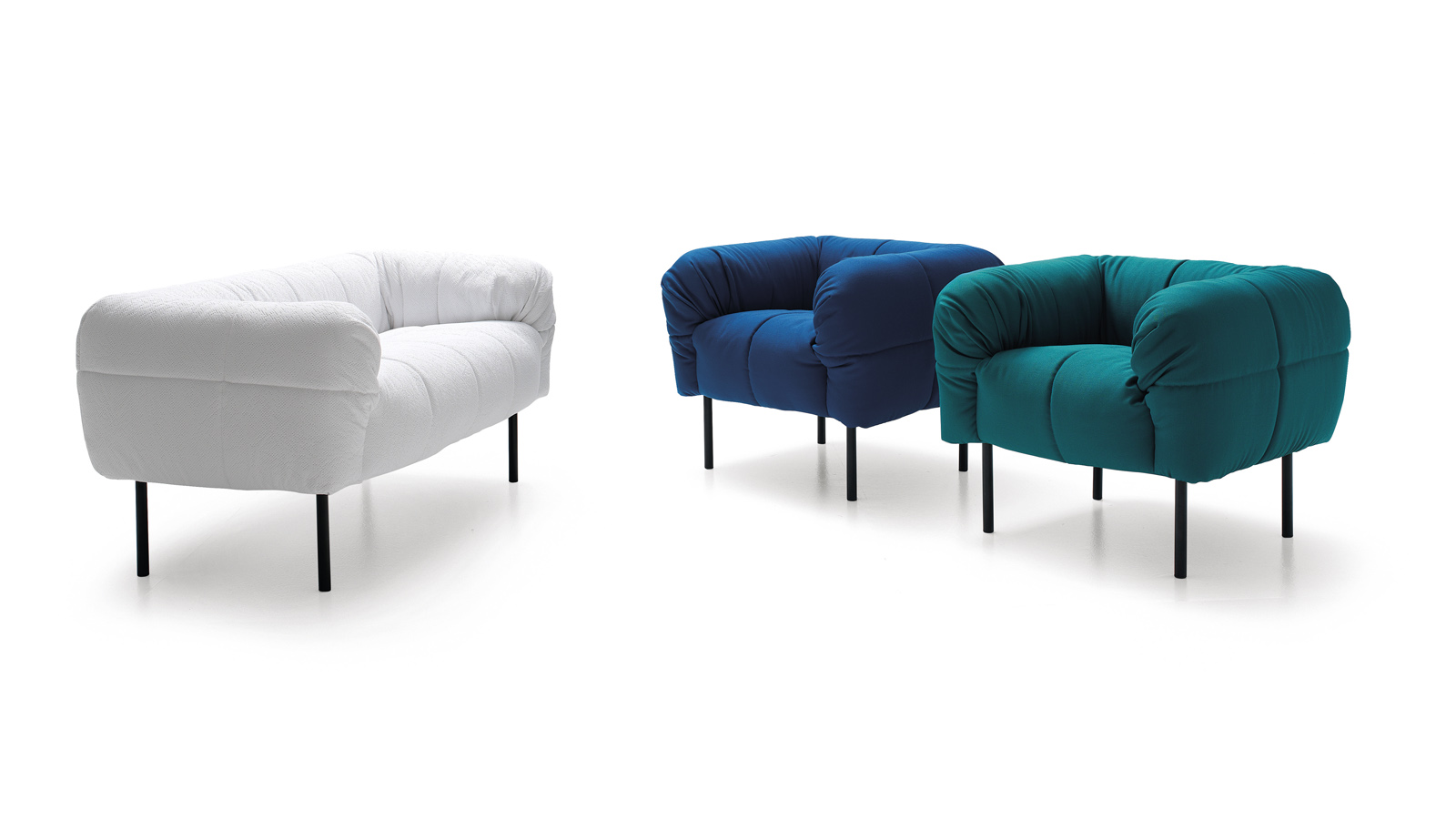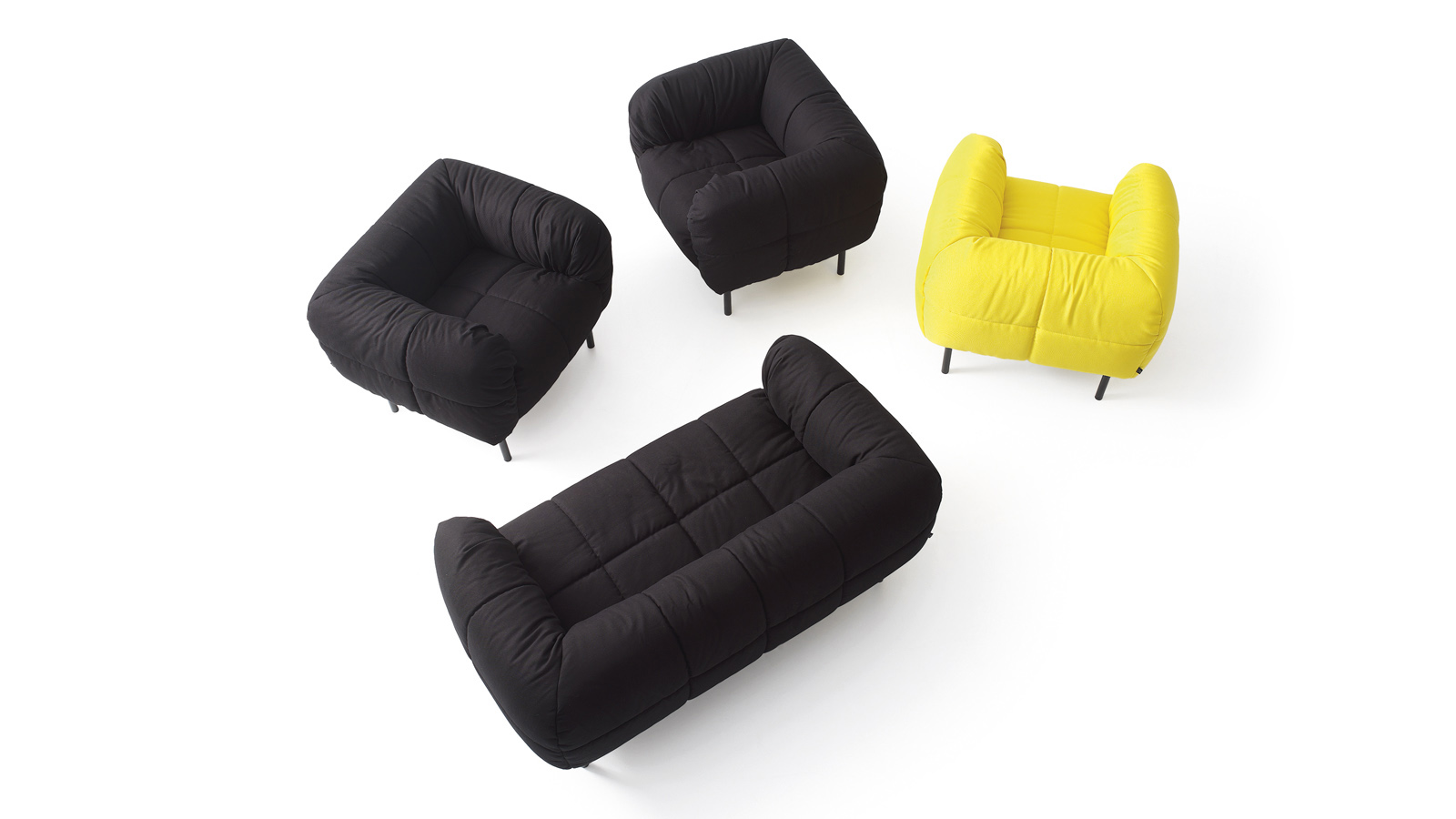 Pecorelle armchair
Designed by Cini Boeri 1972
The architect Cini Boeri tells that she was inspired by Christo Vladimirov Javasev's and Jeanne-Claude Denat de Guillebon's works, masters in the art of landscape painting. Nature prevails and becomes the inspiring muse of this new piece of design.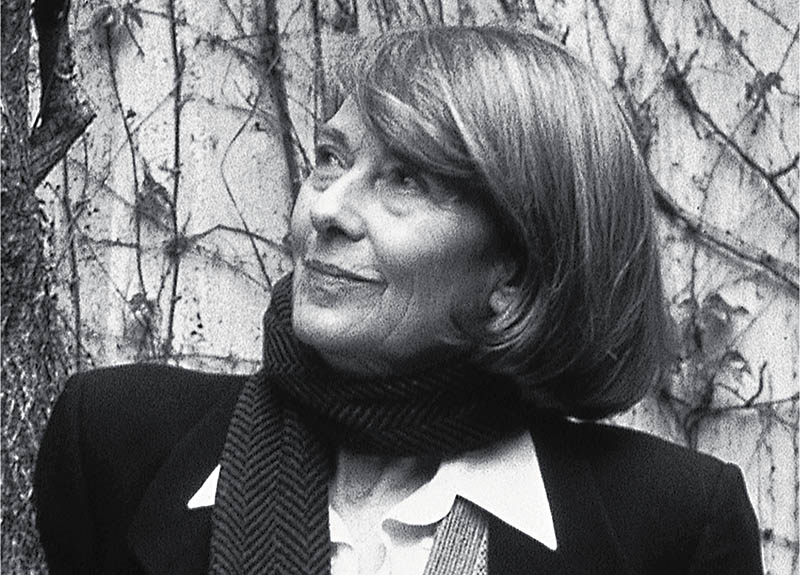 designed by
Cini Boeri
She got her degree at Politecnico in Milan in 1951 and started her independent professional activity in 1963 (after a period of collaboration with Marco Zanuso), working in architecture and design fields. She designed houses, apartments and shops, both in Italy and abroad, paying particular attention to the study of the functionality of the space in smaller houses and to the psychological relationships between man and environment. In the area of industrial design, she concerned herself with furnishing elements and components for the building trade.
Different examples of her achievements can be found in museums and international exhibitions and she awarded many prizes, among which, in 1979, a Compasso d'Oro. She lectured at the Architecture faculty of Politecnico in Milan and conferences in the universities of various cities in the world. She published, among others, "The human sizes of house" (Milan, 1980).