TIMELESS FUTURE
arflex, a historic Italian company active in the design upholstery sector, produces sofas,
armchairs and prestigious accessories of top quality for more than seventy years. 
In 1947 Carlo Barassi, engineer of Pirelli, together with Renato Teani, in the financial dpt. of Pirelli, Pio Reggiani and Aldo Bai, founded the company Ar-flex ("flexible furniture"), which became later arflex. They worked together with a young architect, Marzo Zanuso, and began to experiment the use of foam rubber and elastic tapes for the furniture market.
In history and life of a company, there are events and moments of special meaning, which are awards for merit acknowledged by everybody. Those first memorable moments in the history of arflex coincide with the company's creation, in modest premises in Milan, in Corso di Porta Vittoria. It was there that the first manufacturing and sales team was formed, but arflex company was presented to the public for the first time only in 1951, at the IX Triennale in Milan, after two years of experimentations. This early contact with a wider audience in the context of an avant-garde artistic event is intensely significant in the company's history, because this experimental interest, if not separated from commercial purposes, shows the will of creating high technological and esthetical level products, based on deep research and experimentation. The Golden Medal at the IX Triennale assigned to Lady armchair, was above all recognition of arflex manufacturing philosophy.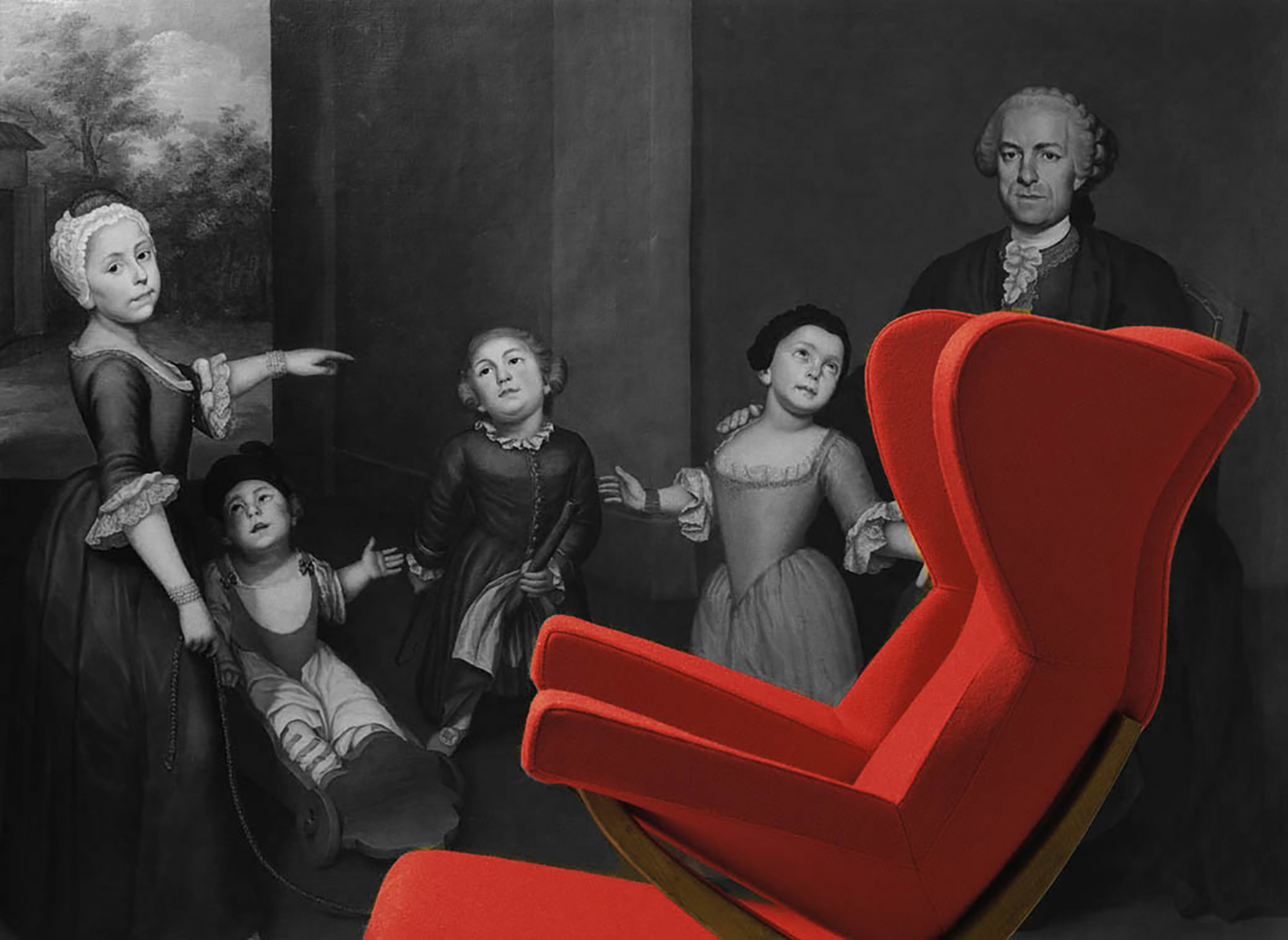 Fiorenza design Franco Albini, 1952

arflex attention is constantly focused on cultural experimentation, that allows to impose new and technological products, that were totally unusual at that time, as, for example, four models of Marco Zanuso: Lady armchair (1951, award Medaglia d'oro at IX Triennale), Sleep-o-matic sofa (also in 1951, award Medaglia d'oro at X Triennale), Martingala armchair (1952), Fourline armchair (1964, award Medaglia d'oro at XIII Triennale); then Fiorenza armchair (Franco Albini, 1952), Lucania chair (De Carlo, 1954), Delfino armchair (Carboni, 1954, first example of animal-design), Cubo armchair (Castiglioni, 1957), made on occasion of the event in Como "Colors and shapes of the today's home", realized as prototype and never put in production.
Elettra and Neptunia chairs (1953 and 1954) designed by B.B.P.R. or Hall seat (Menghi, 1958) and the first furniture directional pieces, designed by Roberto Menghi (1961) allow to extend the production to office furniture or to public spaces, together with home space.
Between 1951 and 1954 arflex produced various models of car seat, designed by Carlo Barassi ('MilleMiglia' and 'Sedile Lettino' suitable for 'Fiat Topolino'). These were fitted into the vehicle, instead of standard production seats and offered outstanding comfort, thanks to the use of foam rubber and elastic tapes. The covers were removed and the seatbacks were flappable. arflex gave its contribution to the comfort of those Italians, who were beginning to travel.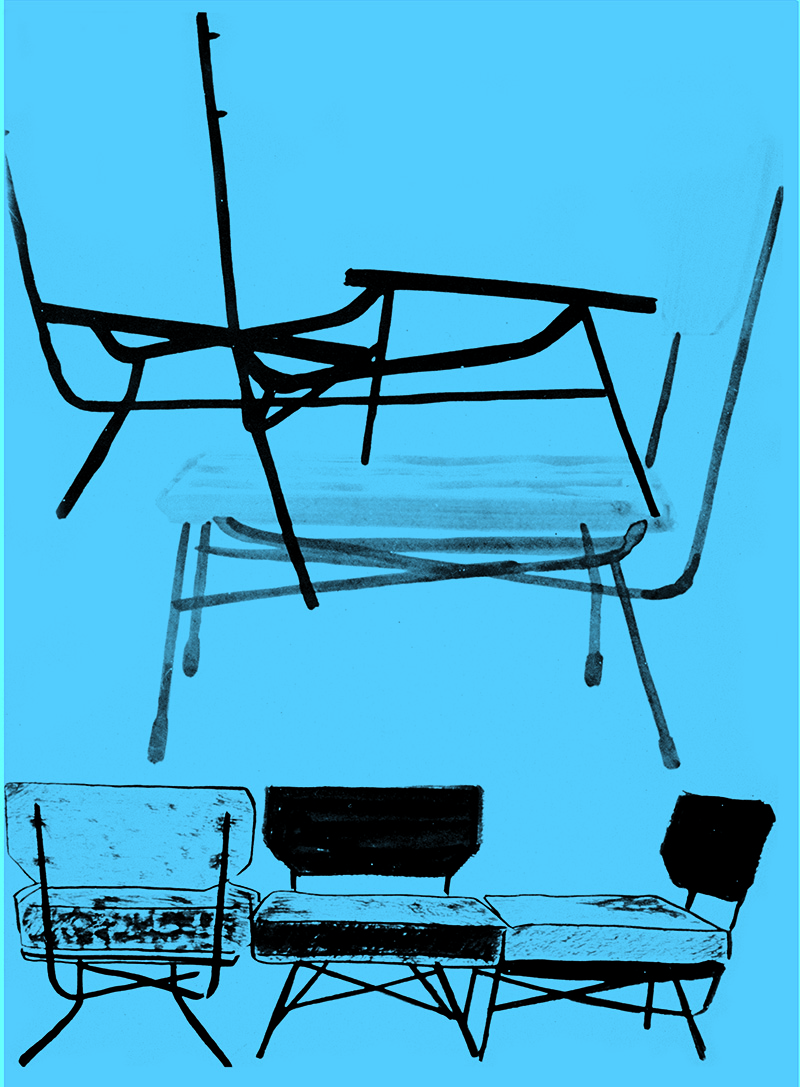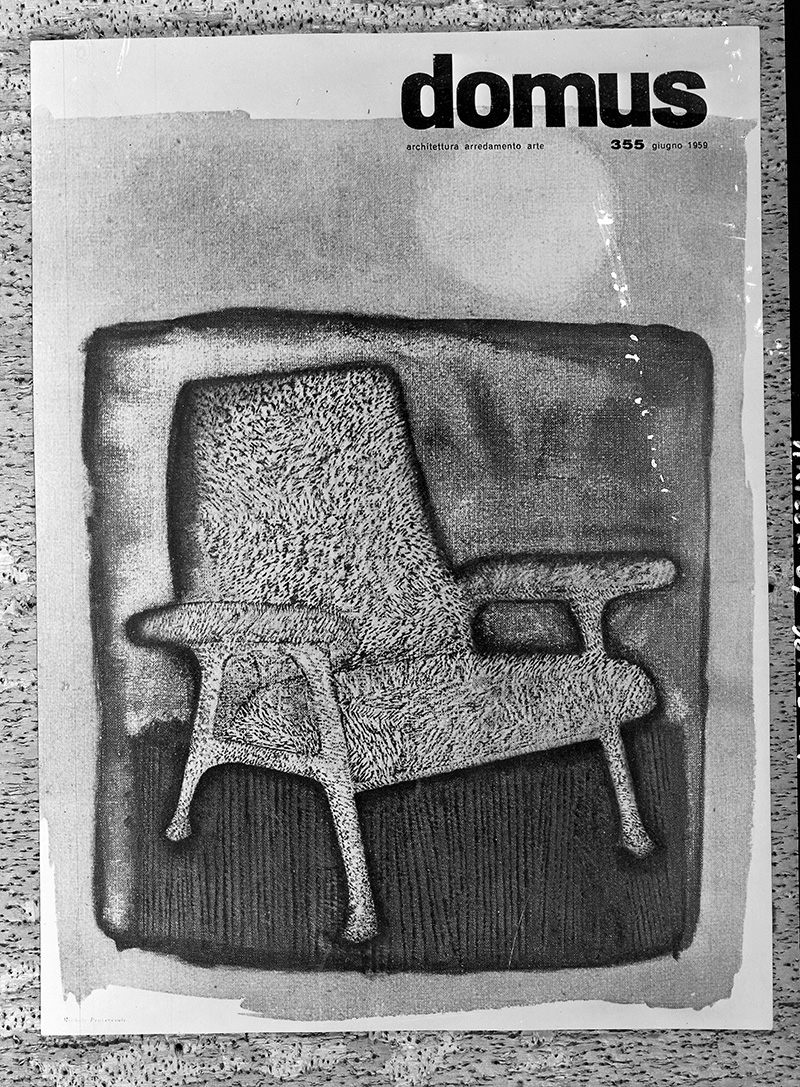 THE 1950s DESIGN
Between 1955 and 1960 arflex began its diffusion on international markets with creation of consociated societies for manufacturing and sales in Benelux, France, Switzerland and Spain.
The rose of designers collaborating with the company enlarges during those years, including several components of Italian design and projecting managers of the new generations: just to quote Carlo Bartoli, Maurizio Calzavara, Joe Colombo, Sergio Mazza till Cini Boeri.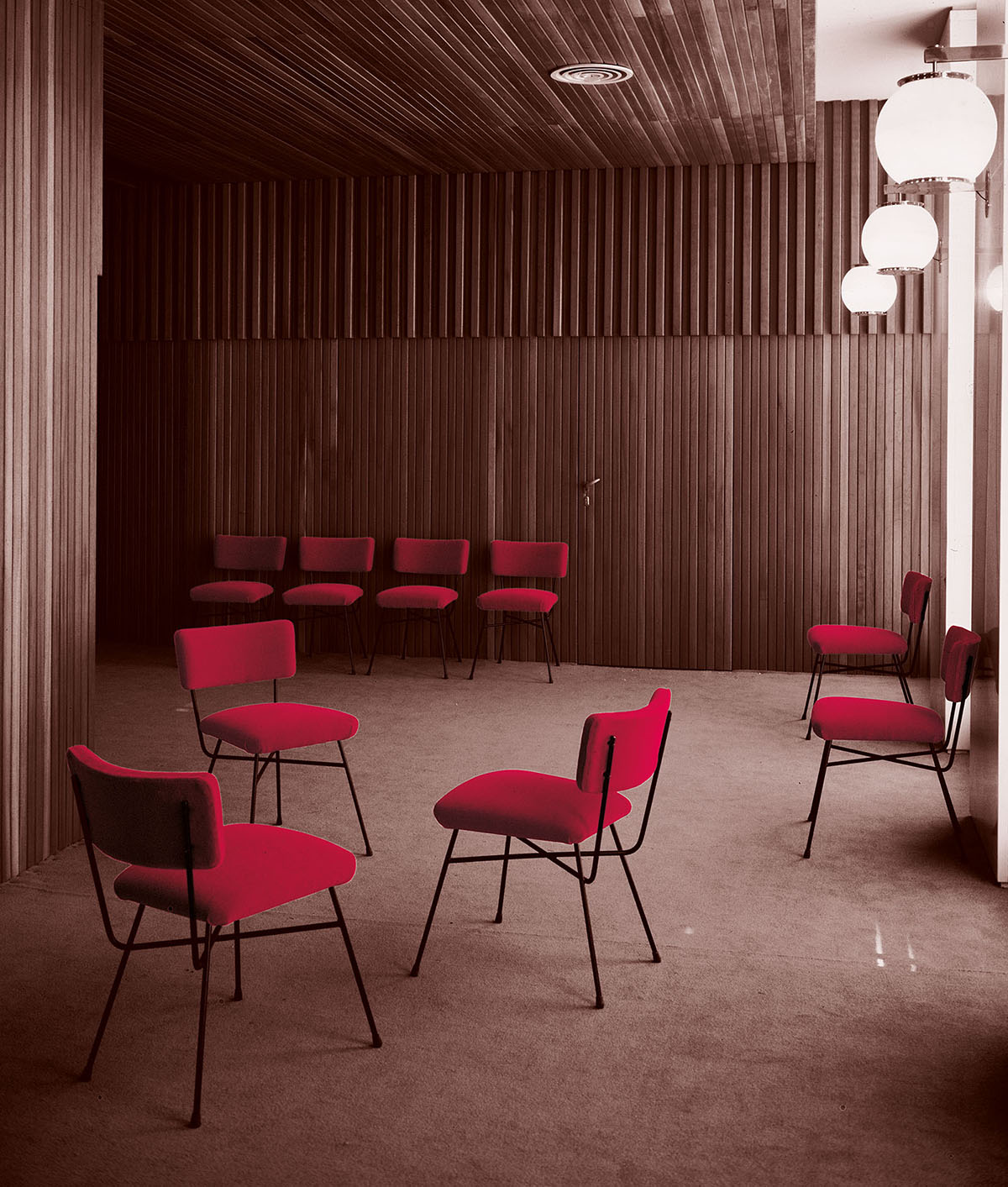 Elettra design B.B.P.R. Gian Luigi Banfi - Luduvico Barbiano di Belgiojoso - Enrico Peressutti - Ernesto Nathan Rogers.

Very innovative, both on technological and formal side, are the products starting from second half of the 60es: Gaia (Bartoli, 1965) is an armchair in polyester resins and glass-fibre; Bobo (Boeri, 1967) is the first mono-block seat in polyurethane foam without internal structure; Serpentone (Boeri, 1971) is a revolutionary sofa in polyurethane, that assumes winding shapes for an endless length. Immediately after, Strips series came (Boeri, 1972 and Compasso d'Oro in 1979), perfect testimonials of a new way of being totally unbound to traditional 'labels', lived as a liberating attitude, to be treated like sleeping-bags or soft wind-jacket to wear.
While collaboration with architects and designers becomes larger, towards end of the 60es arflex gives birth to other consociated companies (arflex Japan was founded in 1969, arflex du Brasil in 1970): a sort of arflex-look coming out few years later all over the world. In 1969 the new factory in Limbiate was built and the show-rooms were renewed, from the one in Rome to the historical seat in Milan, in Via Borgogna.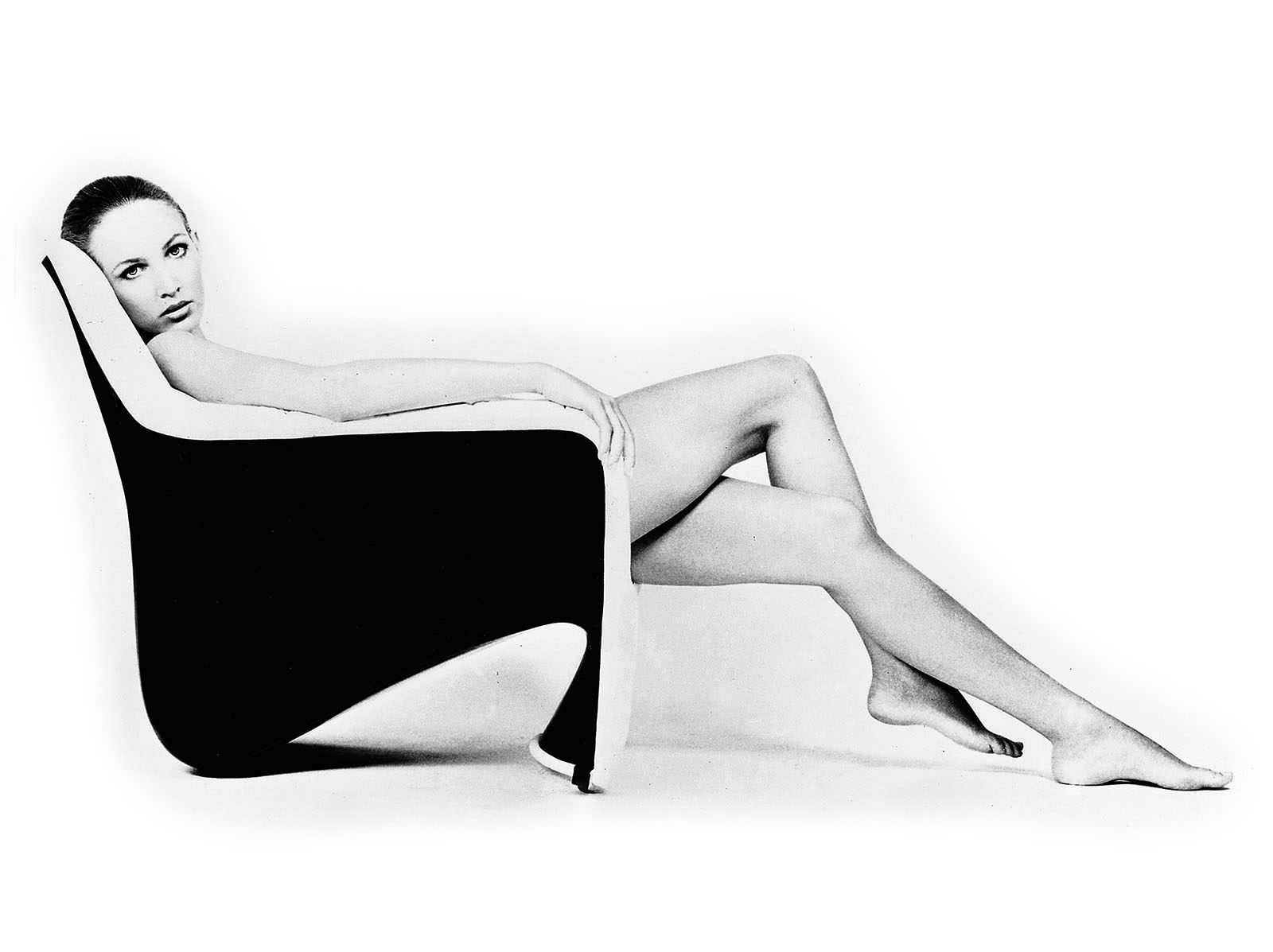 In 1966 arflex, together with Cassina, Tecno and Bernini, found the magazine Ottagono, which became one of the most important architectural magazines.
In the 80es arflex, under a new property, keeps on maintaining the engagement to collaborate with architects, very well known all over the world, from Luca Meda, Michele De Lucchi, Anna Castelli Ferrieri, Paolo Nava to Fabrizio Ballardini (Ribalta sofa, 1993, awarded in Cologne with award Top Ten), and to international architects, like: Oscar Tusquets, Burkhard Voghterr, Isao Hosoe.
In 1995 the trademark becomes property of Seven Salotti S.p.A., who reopens the show-room in Milan, in Corso Europa (curated by Pierluigi Cerri, 2001) and restarts production of a series of products, belonging to the historical archive, not only for mere re-edition, but also because of their still very modern line, their functionality, their surprising actuality and their being unique.
The new property keeps on the collaboration with international architects: Studio Cerri, Studio Sottsass, Michele De Lucchi, Isao Hosoe (Dune, 1995, The Design Distinction Award), Hannes Wettstein (Spline, 2002, International Design Award), Prospero Rasulo, Carlo Colombo, Christophe Pillet, Vincent Van Duysen, Cini Boeri, Carlo Ferrando, Mauro Lipparini, Burkard Vogtherr, and starts collaborating with young designers, as Monica Graffeo, producing Mints chair (2004, Young&Design award).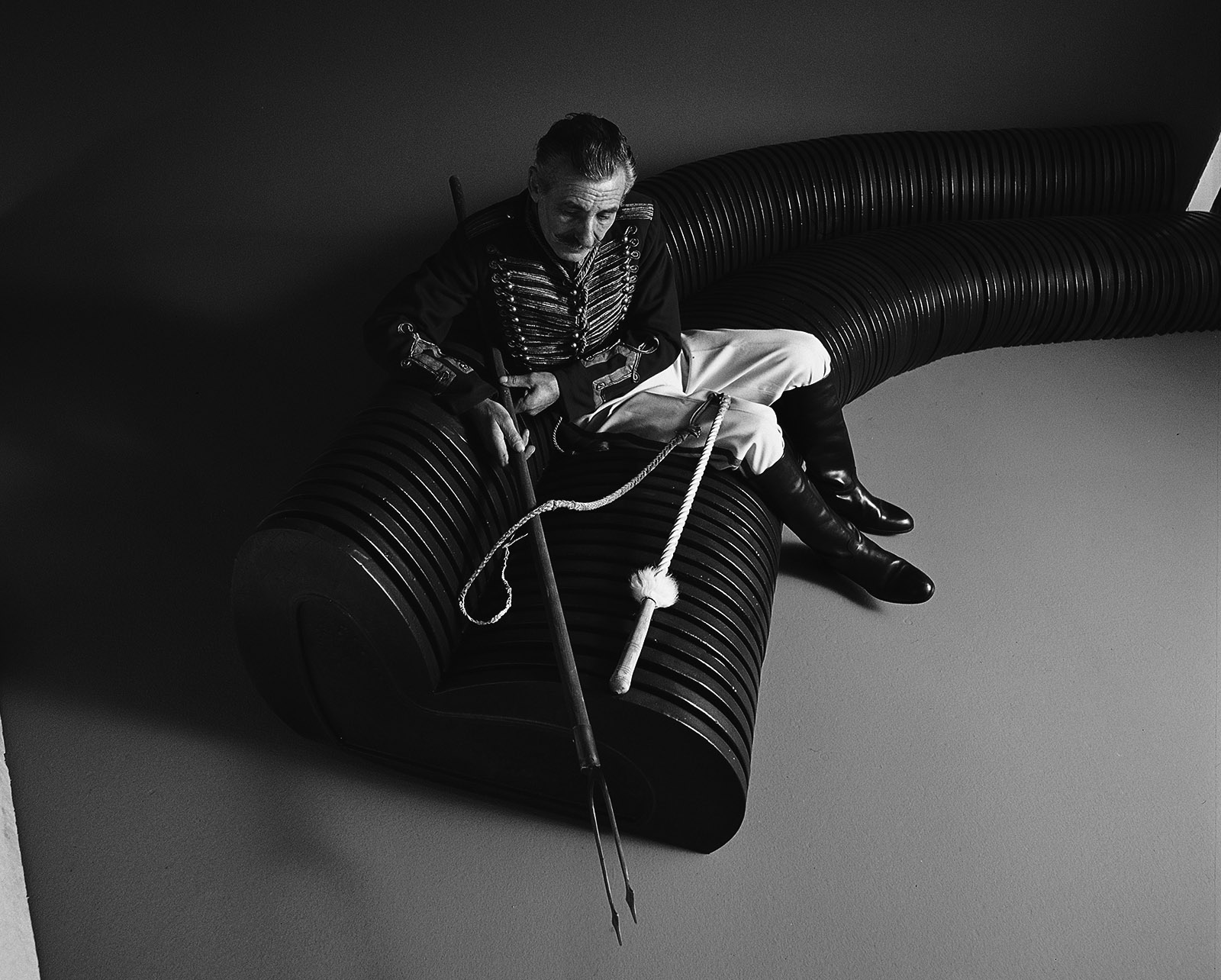 The company resumes also the 'experimentation-research', created by arflex in 1950, where the shape of the object was given by the used materials and technologies; examples of this are the table, designed by Stefano Gallizioli, in 2002, where its shape is bound to innovative registered technology for production and assemblage of the top, or the seats for airports, designed by Mangiarotti, in 1998, where the marble-base was produced with a new cutting technology. These products just remained prototypes, while shelves Live, designed by Giuseppe Viganò, in 2004, were put in production. The designer adapted the shape of the shelf to the utility-patent, invented by the company.
Starting from 2005, the architect Carlo Colombo performs the important rule of artistic director of arflex.
As first step, he planned again the internal space of the showroom in Milan, giving a new idea of interior and design.
In 2006 he designed the armchair Cocca, that expresses the synthesis between hard and soft: from one side there is the hard frame in polyurethane, made from one unique mould, synonymous of modernity and resistance, designed to confront time, and from the other side the soft, with the comfort, welcome and relax.
In 2007 arflex celebrates 60 years of the brand, making an event in Via Savona, in Milan, presenting his historical archive, which was visible for the very first time to the public.
In the same year, arflex won two very important awards: "Wallpaper Jaguar" for bookcase Twist, designed by the architect Carlo Colombo and for the best re edit product, designed by Mario Marenco.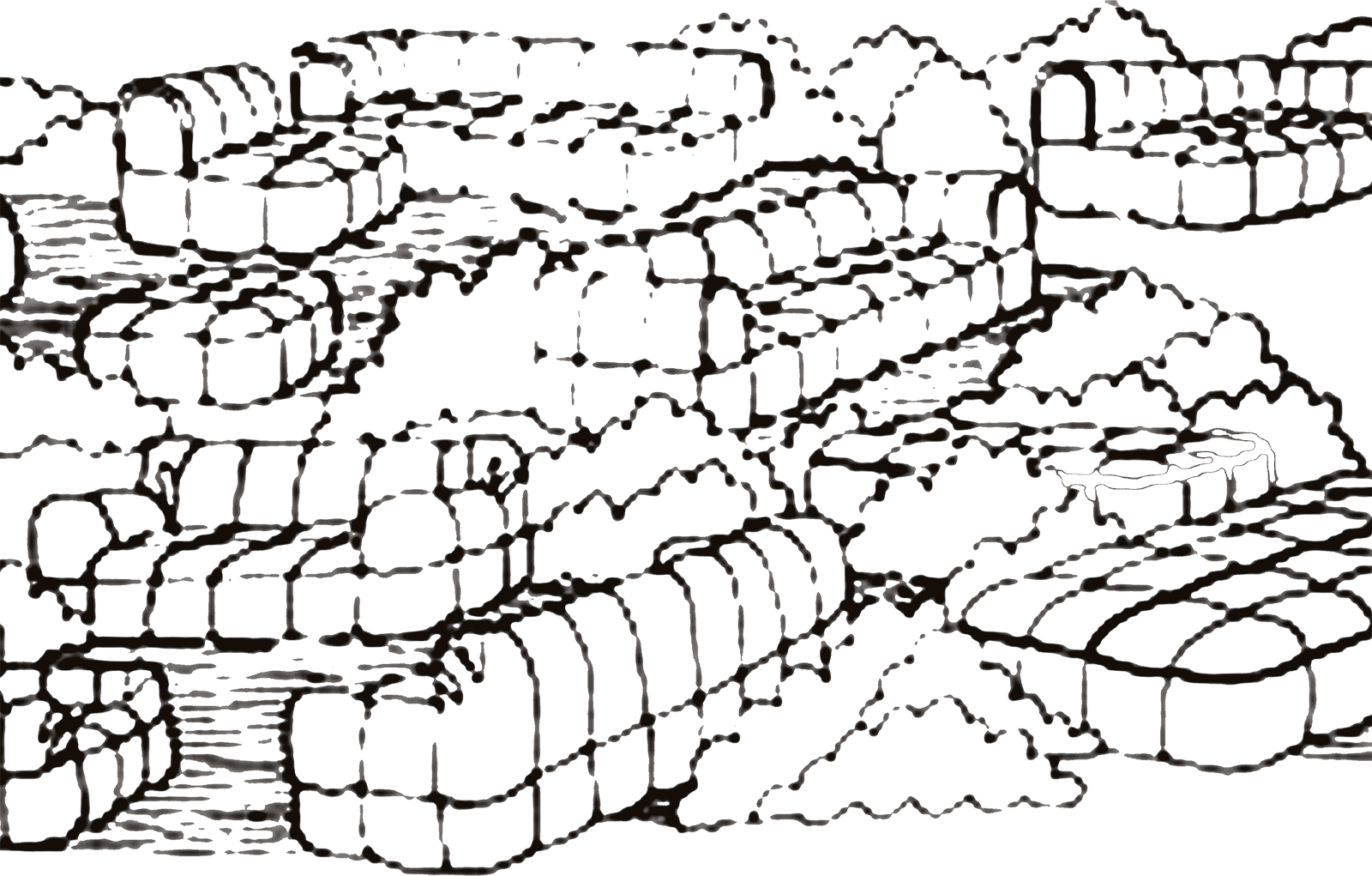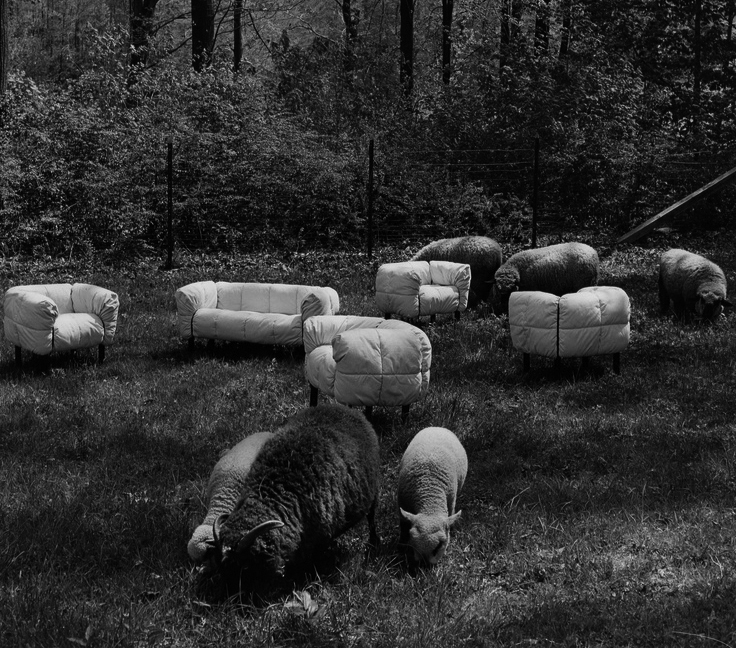 Now nature takes over and is the muse for this new design piece
Strips design Cini Boeri, 1968
Starting from 2008, arflex begins the splendid relationship with the Swedish architects Claesson Koivisto Rune, who designed in 2010 the furniture elements Hillside, which won the "Wallpaper Design Award".
Always in the same year, arflex presents, for the first time in its history, Cloud collection for outdoor, designed by Carlo Colombo. This project permits to arflex to win the award "EDIDA Elle Décor International Design Awards" 2010/2011. In 2013 Claesson Koivisto Rune designed the armchair Hug, which becomes immediately a model with success in community and home space. The Hug family was designed and planned with particular and total care, in order to give the maximum of flexibility to the client and be nice and beautiful from the aesthetical point of view: a piece that can be personalized in colors and materials.
In 2014 arflex invites to discover the new project designed and coordinated by Jean Nouvel, called KNP. It is the interrogation on the archetype of the sofa, the reinterpretation of the today's technologies, in order to propose a new way to live, to sit down, to love, to roll up, to divide: it is a new way to create a "nest"…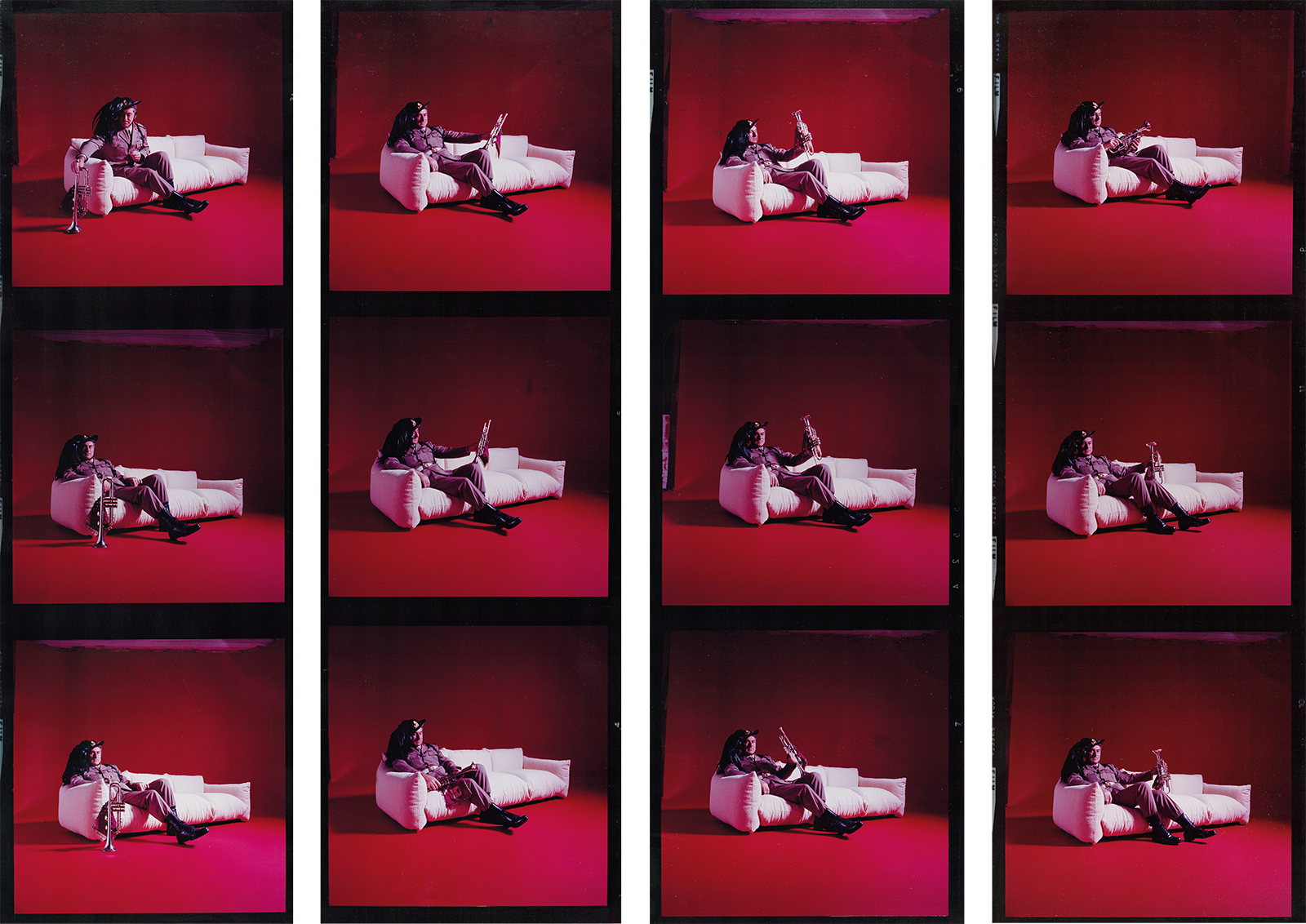 Marenco design Mario Marenco, 1970
This iconic piece remains a must of italian design
In 2016 arflex increases its collection with significant pieces of its historical archive, arriving to have fourteen icons of the Italian design, designed by the architects Cini Boeri, Franco Albini, B.B.P.R., Marcello Cuneo, Mario Marenco, Erberto Carboni and Roberto Menghi.
In 2018 this year is reach of new models, that increase arflex collection. The Chinese architects Neri&Hu enlarge Cradle, adding to the armchairs also the sofa and a small table, with the same base and the marble top. Studio Asaï draws Sigmund collection, composed by two upholstery pieces: a day-bed and a bench. Tellin armchair, designed by Luca Nichetto, has elegant and welcome appearance, as an open seashell. Two "valves" meet and merge by overlapping, to compose the seat and the backrest. Bernhardt&Vella office continues the use of glass, realizing Alba bookcase. Claesson Koivisto Rune present Infinity.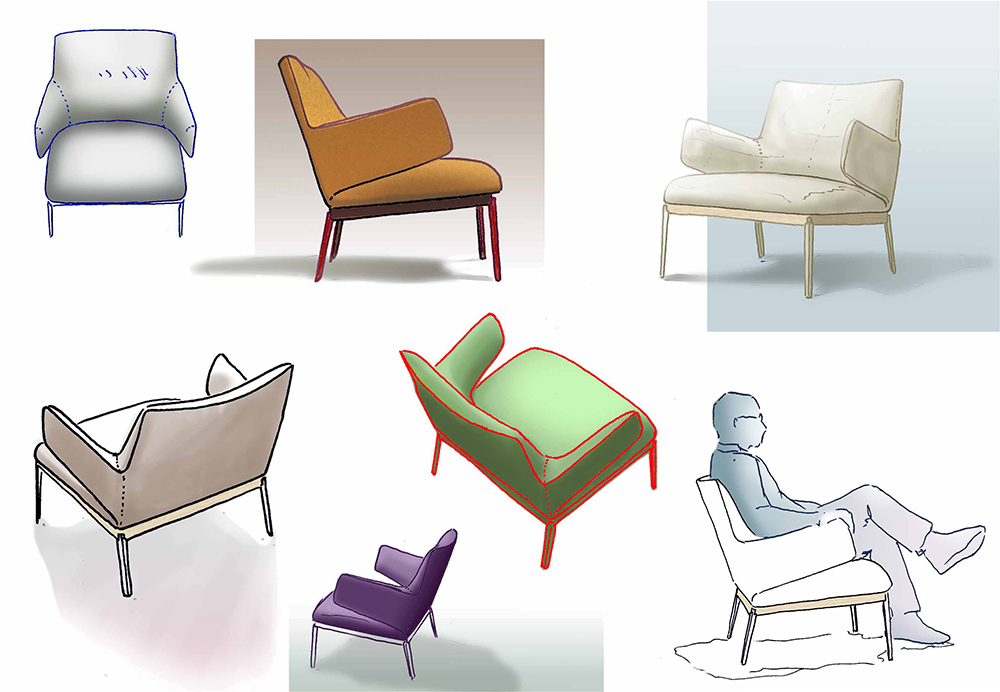 In 2020 arflex celebrates the 50-year success of the model Marenco, presenting the outdoor version: the unmistakable design, timeless relaxed elegance and unparalleled comfort, distinguish always the model Marenco.
From 2021 till 2023 arflex plans a journey through Italy, to rediscover and savour the history of the craft culture of savoir-faire. It relates through historical and modern architectures, where it meets different people, who cherish international experiences. arflex brings to this journey his ability to synthesise design, quality, use and heart, creating places for conversation, discussion and fun, and everything immediately becomes one big family.
 


ICON DESIGN
Redefining iconic designs from past masters to modern sensibilities and creating new classics in collaboration with acclaimed international designers, our collections combine craftsmanship with creativity to shape carefully considered pieces with purpose and meaning.
Always respectfully. 
Always made to last.